Building Information Modeling (BIM) and Virtual Design and Construction (VDC)
GH Phipps offers BIM capabilities through MB BIM with a variety of services that span from project inception to project completion.
Fabrication Modeling and Shop Drawings for Building Systems
3D Coordination and Clash Detection
Design Model Quality Control Reviews
Construction Sequencing and Schedule Simulation
Construction Visualization and Virtual Reality
Model-Based Quantity Take-Offs
Reality Capture (Laser Scanning, Matterport, 360 Photos, and Drone QA/QC)
Structural and Construction Engineering Consulting
The Virtual Design and Construction (VDC) and BIM process provide quantifiable cost and schedule savings to the construction process by using fabrication-level models and drawings. Mechanical, electrical, plumbing, and fire protection systems are modeled and coordinated virtually to allow prefabrication and schedule certainty. Challenging structural elements can be coordinated with all phases and aspects of the design, avoiding complications, and identifying issues before they occur.
The MB BIM team is comprised of several licensed Professional Engineers (PEs). They use VDC software such as Autodesk Revit, Navisworks, Matterport, StructionSite, DroneDeploy, TwinMotion, SketchUp, and others.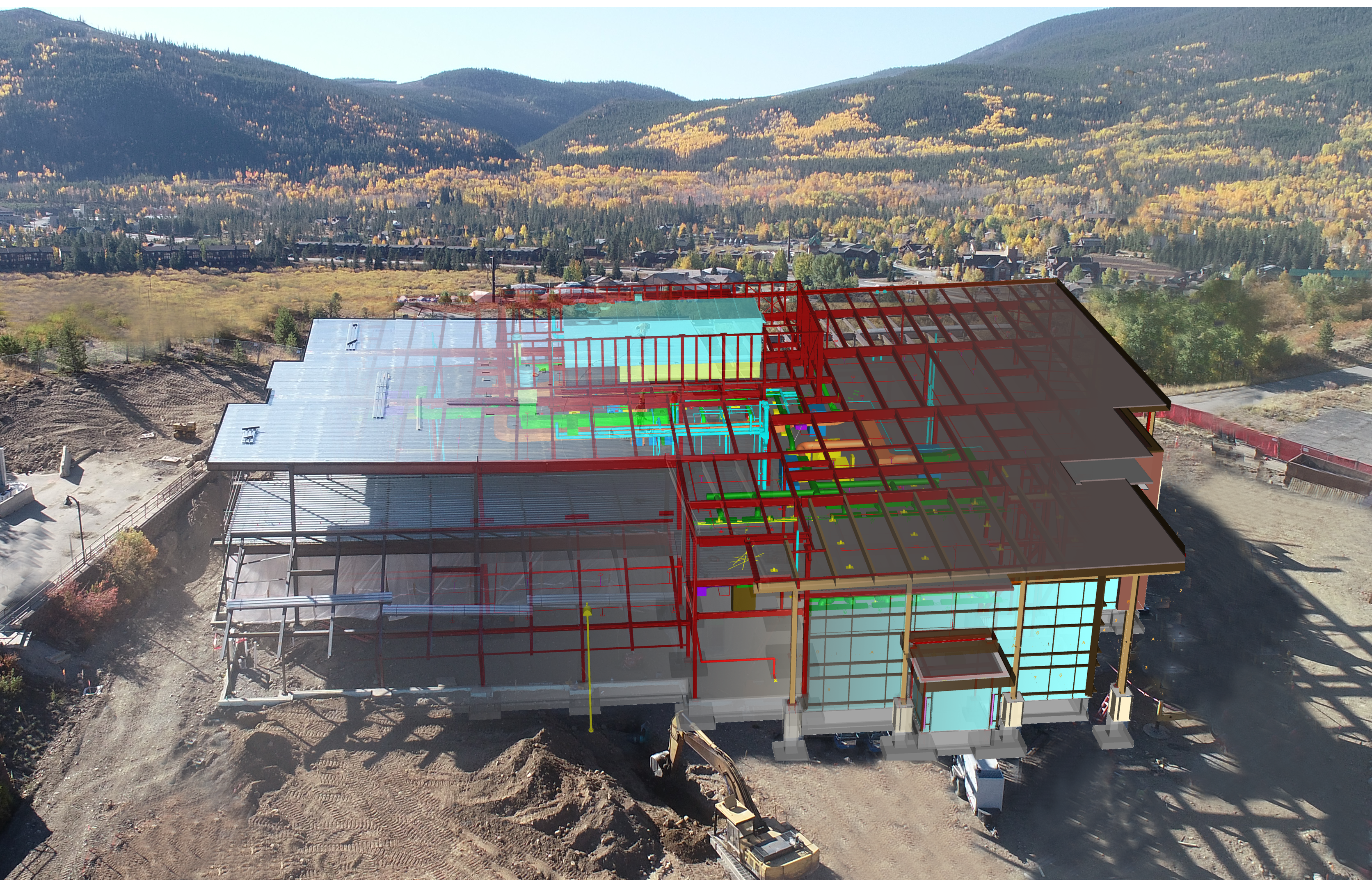 Building Relationships & Communities
We construct buildings our clients are proud to own. Just as our clients have unique construction needs, our portfolio of work is diverse in size and project type.