Success Starts with a Plan
Founded in 1952, GH Phipps helped pioneer the development of the Construction Management / General Contractor (CM/GC) delivery method in Colorado. In this effort, the company was able to develop extensive preconstruction services including:
Conceptual Construction
Total Project Budgeting
Alternative Cost Solutions
Early Material Procurement Solutions
Master Project Planning
Scheduling and Logistics
Project Risk Analysis and Mitigation
Constructability Reviews (BIM/VDC, MEP Coordination, Construction)
A full breadth of early project planning assistance.
Our open-book approach improves team communication and knowledge-share, resulting in a better overall deliverable. Utilizing Lean Construction methods and industry-leading best practices, our preconstruction team contributes to quality and schedule control and cost certainty.
Project Team Collaboration Approach
Design-Assist 
Target Value Delivery
Procurement Strategies Aligning with Current Market
Project QA/QC Plan
Design Model QC Constructability
As-Built Condition Documentation
Coordination of Phased Drawing Issuances & Construction
Project Safety & Logistics Planning
Cost Control Management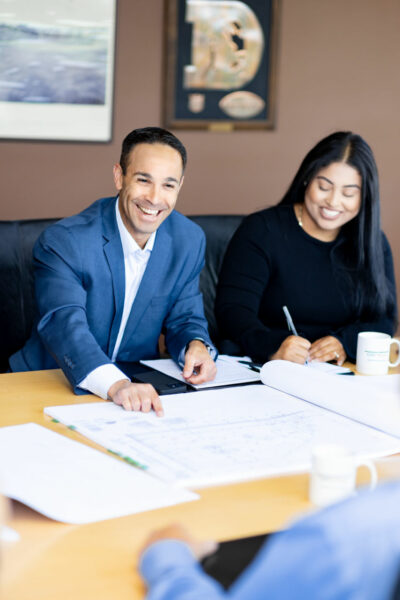 We know being strategic thinkers for our clients is not just good business, it's honorable business. We work to use only the best trade partners and have developed a reputation for treating everyone with integrity and fairness through prequalification and the use of highly detailed bidding and procurement processes. This saves time and money while increasing quality – a triple-plus for our clients, our design partners, and our teams.
As a true builder, we maximize the efficiency and value of every project.