At GH Phipps, we're proud to be associated with Lakehouse, an iconic new project in northwest Denver. Working in partnership with NAVA, Stantec, and the rest of the team, GH Phipps was the general contractor for the project. Located in the Sloan's Lake area of Denver, Lakehouse is the first project in Colorado to pilot and pursue WELL Building Certification under the WELL Building Standard. This globally recognized program focuses on the promotion of human health and wellness within the built environment. Inspired by the surrounding elements of the site, Lakehouse provides residents with integrated spaces where they can experience and connect with the open space, water, downtown Denver and the Rocky Mountains. The design and construction of Lakehouse allowed it to be awarded WELL Precertification at the Gold level in April of 2020. The innovative architecture of the building prioritized the building standards from WELL to influence aspects of the construction and design. These best practices guide the design and construction of mechanical systems, architecture, interior design, lighting, and programming, amongst other components.
Unique Design and Innovation
The WELL Building Standard guidelines were used to create inspiration for the innovative design and construction of the Lakehouse development project. Chosen and designed for the promotion of human health and wellness, the Lakehouse amenities create a community for residents to be their best selves through fitness, healthy eating, mindfulness, and social interaction. Lakehouse amenities include an onsite Wellness Concierge, a wellness center with a fitness lab and yoga and meditation studio and dry, as well as a 26,000 square foot outdoor terrace with a 70-foot lap pool, hot tub, and urban farm with organic produce and herbs. Residents also have access to a juicing station and resident lounge with a community kitchen. Residents are able to connect to the outdoor terrace and Sloan's Lake Park through folding glass NanaWalls. No stone was left unturned in the design of Lakehouse to promote and inspire health and wellness.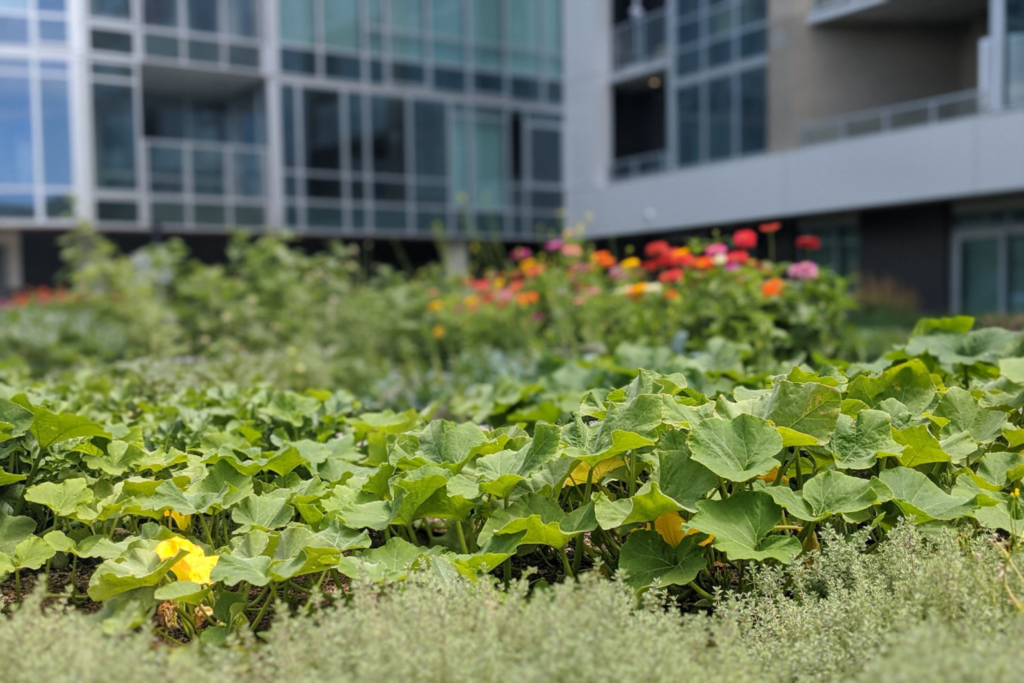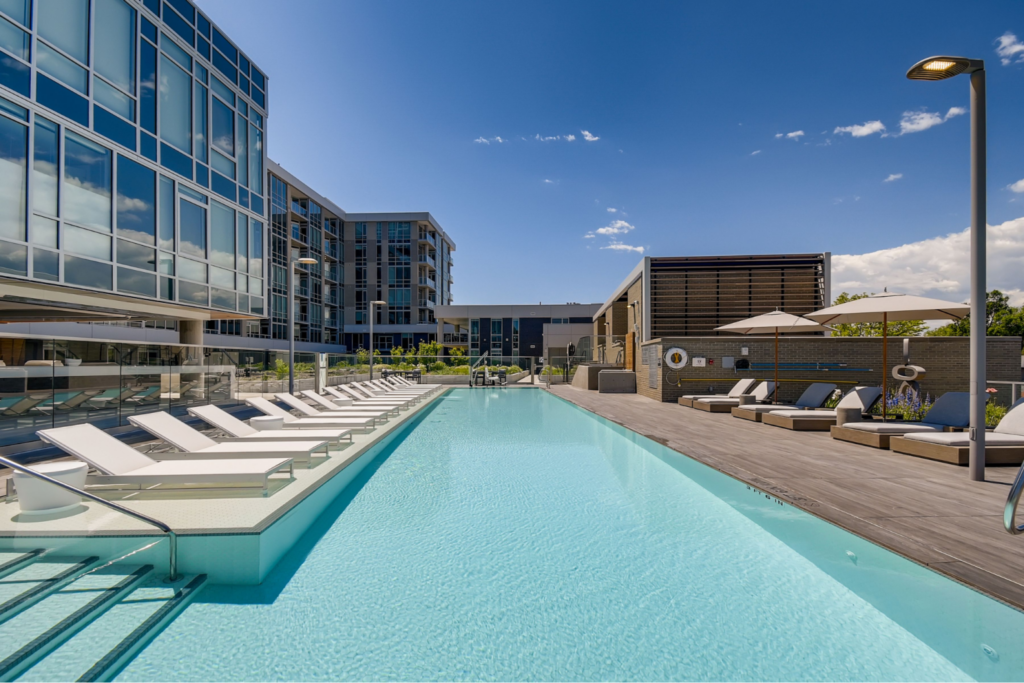 The influence of the WELL Building Standard on this real estate development project created new challenges. The program requires achievement in seven wellness elements; air, water, nourishment, light, fitness, comfort, and mind. Along with these elements, there were WELL construction standards that had to be met. For instance, the construction site had to remain clean. To meet the WELL standards of cleanliness, a designated cutting space was required. This space was used in efforts to limit dust spreading and prevent anything from getting into the mechanical systems. These standards also barred cutting from happening in a unit where painting had commenced.
Lakehouse had to take into account each of the seven wellness elements to achieve WELL Building Certification. Air-sealed vestibules on normally closed doors keep outdoor air from entering the building and ensure the best air quality inside residences and common areas. Grates and grills are also used, which capture dirt before it can enter the building. Since Denver water passes WELL standards, Lakehouse placed water dispensers in common areas to promote hydration and elevate the water element. A UV-filtered low chlorine pool and hot tub also decrease the exposure to chemicals, which encourages the use of these amenities.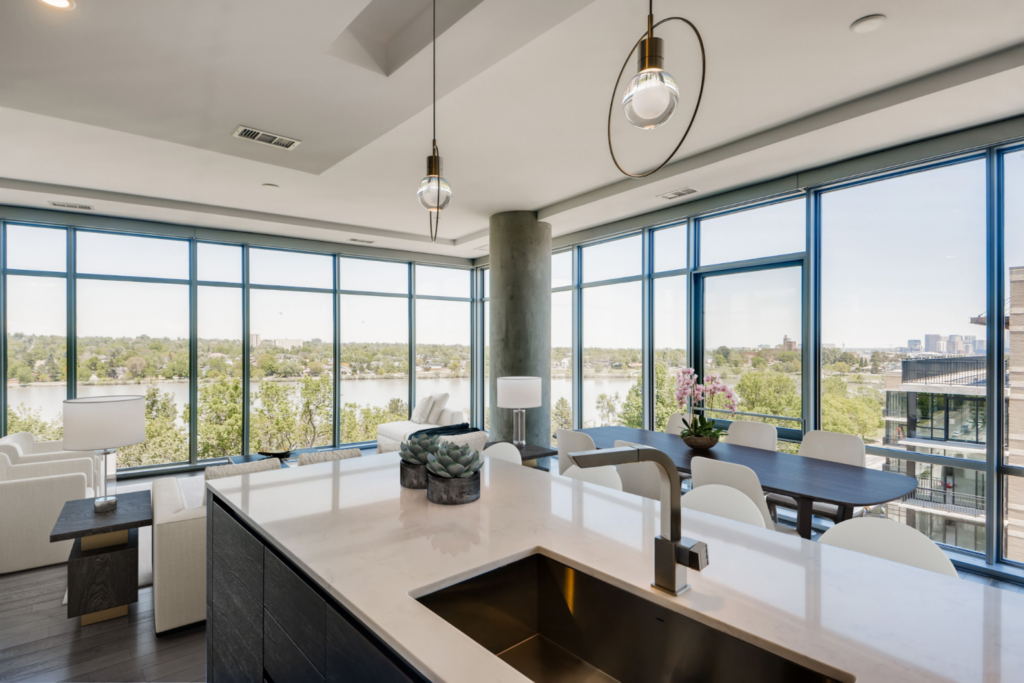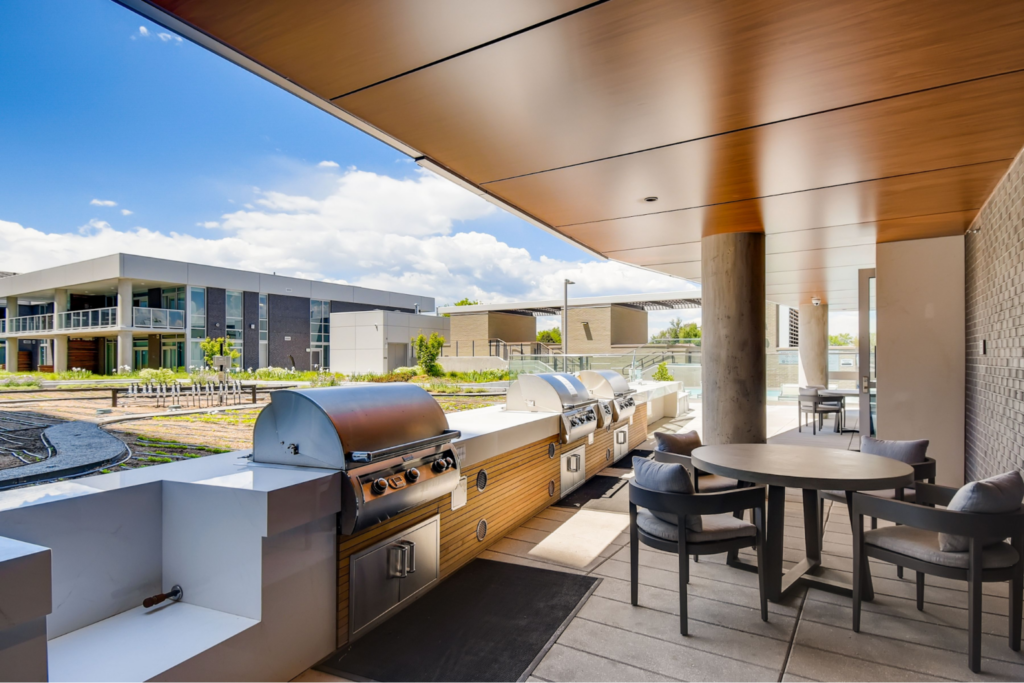 Nourishment standards are met with a community kitchen and dining areas. These areas give residents space to cook together and enjoy the vegetables grown in the onsite urban farm.
Lakehouse is bursting with light. With floor-to-ceiling windows and open floor plans, natural light is copious in every unit. Low-e and VLT window glass ensures that the light coming in is thermally and visually comfortable for its residents.
Fitness standards are met with state of the art equipment and access to the best fitness professionals. Ongoing fitness classes are part of ownership dues and are meant to encourage residents to maintain their physical fitness.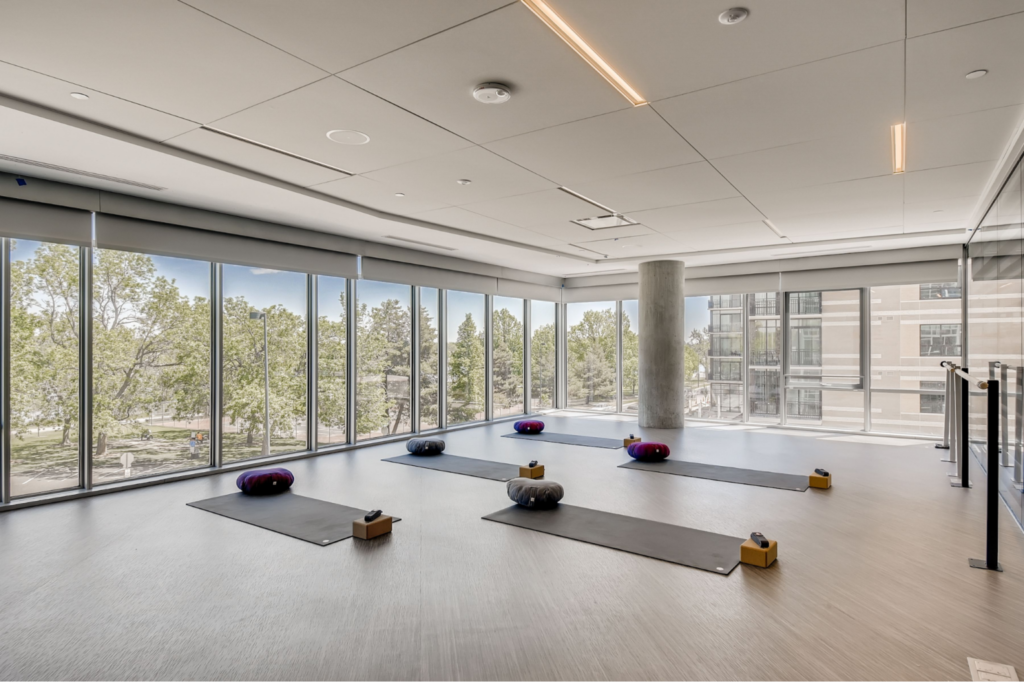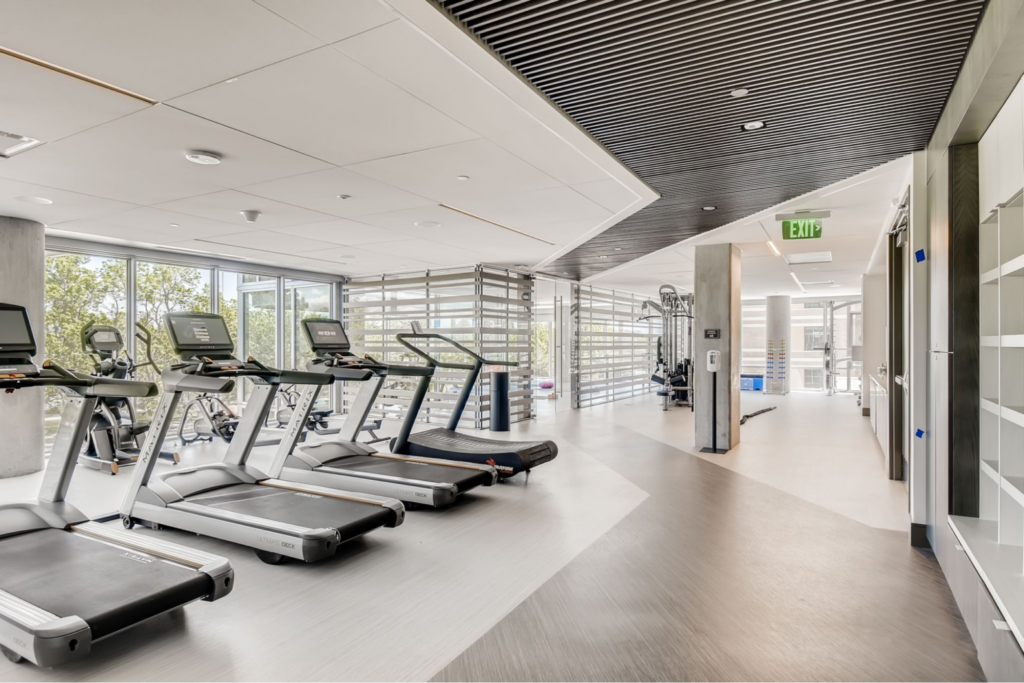 With sound-absorbing mats beneath each floor and extra insulation in the ceilings and walls, any unwanted noise is muffled. Residents can seek comfort in pursuit of their daily activities knowing they have privacy and are not disturbing others.
WELL standards regarding a healthy mind are met extensively. With an abundance of community events, educational classes, and inviting common areas, residents are encouraged to come together and connect. Biophilia, or the human connection to nature, is also encouraged through considerable landscaping and air purifying indoor plants.
With 196 condominium and rowhome units, we are proud to have built the first project to be WELL Precertified in Colorado. Residents of Lakehouse have premier access to state of the art amenities and facilities uniquely designed and constructed to promote overall health and wellness.
Have any questions about our WELL Building capabilities? Contact us and we would be happy to answer them!