GH Phipps was pleased to be a part of two projects that recently took home awards from the Colorado Chapter of NAIOP for their work on Junction Food & Drink and Lakehouse. This prestigious ceremony honors the best of the best in the real estate industry. 
We served as the general contractor for both projects, recognized in the categories of Innovative Development of the Year for Lakehouse and Retail Development of the Year for Junction Food and Drink.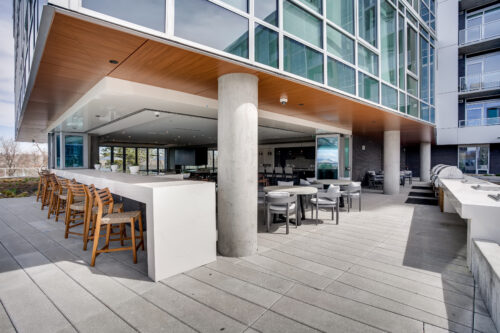 Lakehouse, developed by NAVA Real Estate Development and designed by Stantec, is a 196-unit condo building on the south shore of Sloan's Lake in Denver. It has already received acclaim as the first project in Colorado to pursue and obtain WELL Building Certification. The International WELL Building Institute (IWBI) recognizes construction projects that "advance human health and wellbeing." By embracing these concepts and prioritizing the health of the residents and surrounding community, Lakehouse acquired WELL Precertification at the Gold level in April of 2020.
What really sets Lakehouse apart was the extreme thoughtfulness that led to truly innovative building practices. We were honored to lead this project and hope it will continue to set the standard of excellence in the residential real estate industry in Colorado and beyond.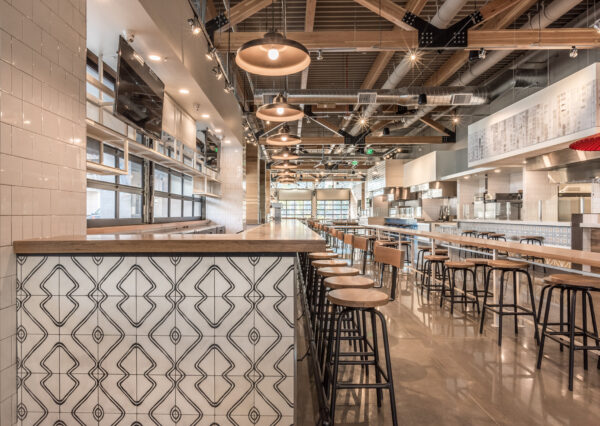 Another award-winning project, Junction Food & Drink, exhibited the same attentiveness and quality in both large and small touches throughout the 12,000 square-foot space. The project was developed by Lincoln Property Company, designed by Tryba Architects with interiors designed by Eimer Designs.
While there are many food halls popping up across the region, Junction is unique in that it was built as 10 restaurants in one space. Each restaurant section has its own identity with distinctive lighting features and finishes that still tie into the aesthetic of the hall as a whole. 
In addition to the look of the space, we prioritized having top-notch chefs delivering a variety of quality food. The vendors include: 

The Junction Bar

Sonder Coffee & Tea

Ebisu Ramen & Sushi

Shawarma Shack

Big Wave Taco

Smok Barbecue

Mr. Miner's Meat & Cheese

Pete's-A-Pie

Cleaver & Co.

Lazo Empanadas



With each chef offering something different, Junction Food & Drink is an amenity unlike any other in the area. 
Located near the Colorado Boulevard and I-25 light rail stop, we wanted this to be more than just the "big building by Dave & Busters." Along with our partner Lincoln Property Company, we set out to create the brand of Colorado Center. Junction Food and Drink is only a small portion of this 800,000 square-foot mixed-use complex but it adds something singular and special to all working professionals and residents in the area. 
Our mission at GH Phipps is to create a positive difference where we live and work. Both Lakehouse and Junction Food & Drink personify this ethos. Driven by efficiency, value, and a commitment to an exceptional building experience we are honored to have a role in these projects and hope to continue improving Colorado with innovative developments.